Electronics and Batteries
Our interest in microelectronics and battery systems centers on the paradigm autonomic function in these emerging application areas. The electrification of transport vehicles requires significant technological breakthroughs in safety and life extension of batteries. In one example, we have developed thermally-triggered microspheres that are incorporated on battery anodes to provide autonomic shutdown of the battery cell once a critical temperature has been reached, thereby preventing battery fires during thermal runaway.
---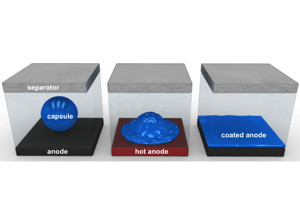 Autonomic Shutdown and Safe Batteries
We are exploring the application of autonomic materials concepts to battery technology to improve their safety for use in consumer products and transportation.
Learn more →
---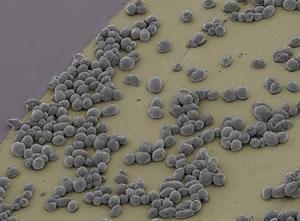 Self-healing Battery Electrodes/Electronics
We are exploring the translation of self-healing concepts in structural materials to new functionalities including microelectronic circuits and battery electrodes.
Learn more →
---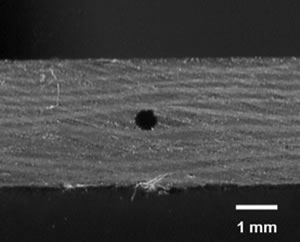 Vascular Cooling
Battery packing for electric vehicles must protect the enclosed battery cells while removing heat to keep the cells operating at maximum efficiency.
Learn more →